2CORE Technology:
natural volume and tissue restructuring
PURE SODIUM HYALURONATE FROM BACTERIAL FERMENTATION
Zero residual proteins, nucleic acids and solvents.
VERY LOW BDDE QUANTITIES
Residue far below 2ppm as established by pharmacopoeia.
HIGH CONCENTRATION
OF HYALURONIC ACID
25 mg/ml for all the products of the Foliage line.
(2CORE) TECHNOLOGY
HA at different molecular weights + morphological check of the particles making up the gel based on the type of product to achieve.
UNSIZED MONOPHASIC GEL
Product made up of a single fluid matrix (gel) where all the hyaluronic acid particles are very even ranging and between 1 and 20 microns in size.
Foliage fillers require less chemical crosslinking agents (BDDE) and thus are particularly malleable, homogeneous and integrable with skin tissue.
The products' unique biophysical profile is due to the 2CORE technology used during processing, which is based on the sequential combination of two production steps:
SOFT MIXING
The method used includes mixing the components at low temperatures for long periods to control the level of cross-linking.
> Controlling the degree of reticulation
> Limiting the amount of chemical the BDDE reticulation agent
> Ensuring that the HA's biological and viscoelastic properties are maintained, preventing its depolymerisation
PARTICLE SIEVING
The second step consists in sieving the particles of raw material at high pressure to obtain  microspheres ranging in size from 1 to 20 microns. As a result, the gel will be extremely manageable and soft, yet in those products of the volumetric line where larger particle sizes are present, it has the characteristics of a firm, mouldable gel that not only adapts to the tissue but also defines and corrects imperfections.
By mixing several molecular weights, a 3D matrix is obtained.
More flexible with optimised viscosity.
The long time of the reticulation process allows better control over its degree and leads to particle sized between 1 to 20 microns using a smaller amount of the reticulation agent.
Benefits
> Small particles depending on the type of product to achieve
> Better distribution in the tissues
> No side effects
> Greater homogeneity and safety
With 2CORE technology, it is possible to obtain a complete and versatile range of fillers whose products differ in their degree of viscosity, particle size and the areas to be treated.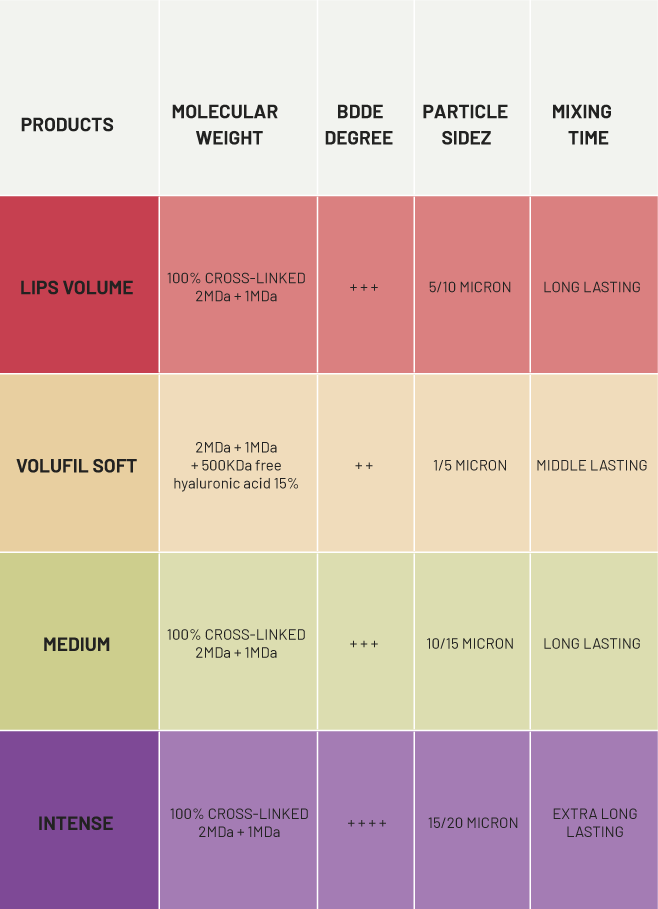 If you want to discover our products firsthand, and learn more about features and functionality, we recommend that you contact our distributors around the world.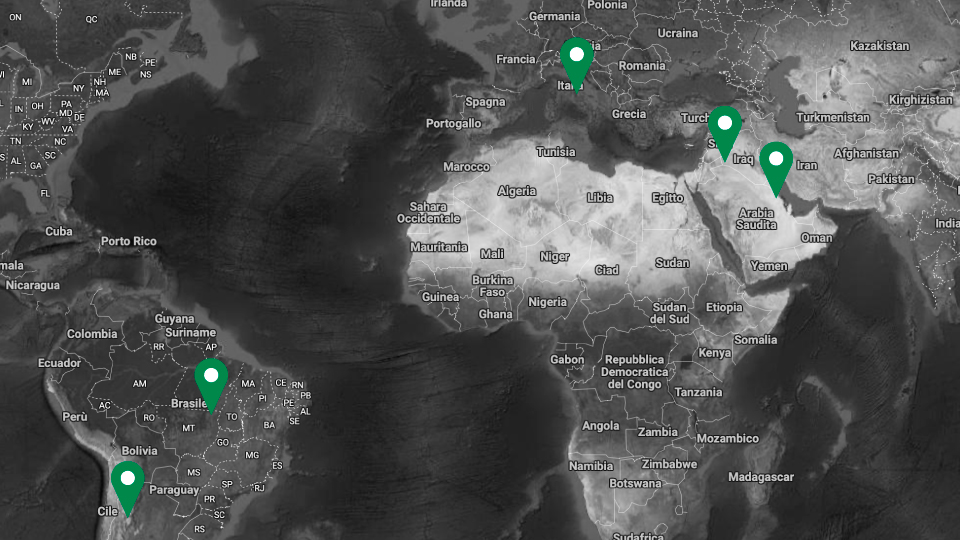 Foliage is the result of 20 years' experience of Phitogen Beauty Labs - a leading group in the production of hyaluronic acid-based injectables. Foliage distributes a complete range of high-performing intradermal products.
CONTACT US
Via Valtellina, 21
San Benedetto del Tronto (AP)
63074 – Italy